WE ARE A "FUNPAGE" WE DISPUTE THOUSANDS OF PEOPLE VIRALIZING THE SOCIAL NETWORK MOVEMENT
Where there is a smile, there is engagement. This is how we built a community of 100,000 "ignoranti."
Community socio-demo profile

The 'ignoranti" pupulate the major Italian cities.
Obviously, the greatest concentration is in Naples. Someone has also fled abroad.
HOW WE DISPUTE THE IGNORERS
IRONIZING THE MOST DISCUSSED TOPICS ON SOCIAL NETWORKS
From politics to cinema, we are always covering the piece with the "ignoranti spoken"
OFFERING FREE LESSONS OF IGNORANCE TO THOUSANDS OF PEOPLE
A veritable ignorant dictionary. With lots of explanations and examples that is easily understandable.
INTERPRETING THE DESTINY OF IGNORANTS
Our fans don't trust Paolo Fox. They want us to interpret the stars.
TELLING INVOLVING STORIES
We build a plausible narrative starting from the meaning of the "igniorante spoken"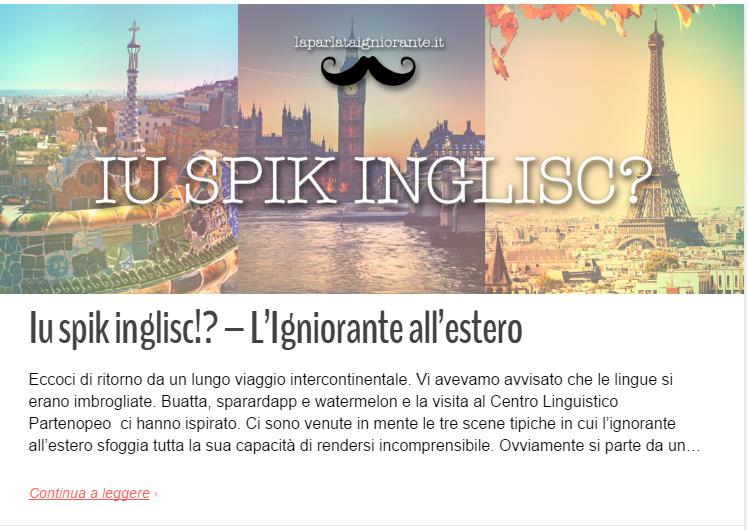 THE EFFECTS OF THE METHOD